Making a commitment.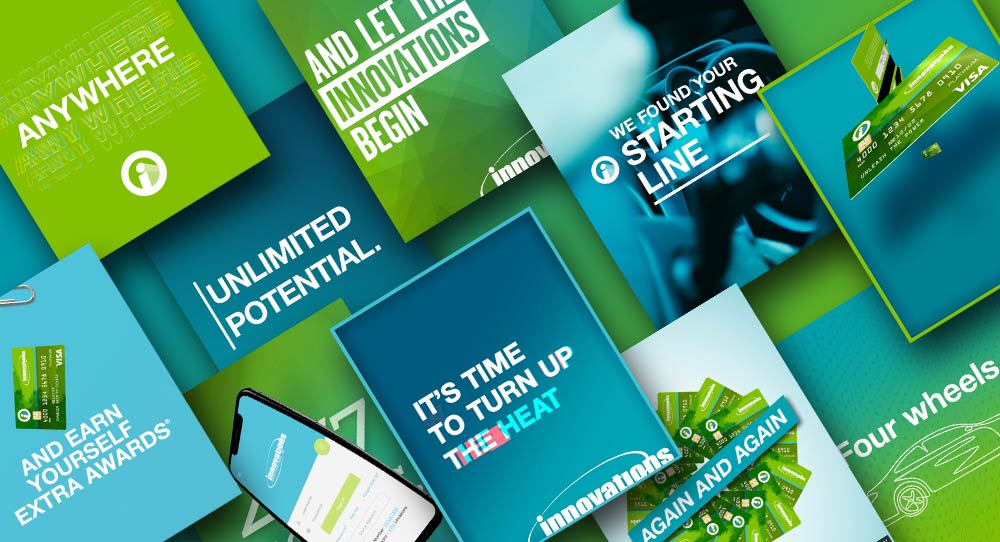 See how staying committed to a paid social media strategy helps Innovations FCU meet their growth objectives.
In 2018, Innovations FCU had a decision to make about renewing a digital billboard contract in Bay County, FL. Over the past few years, they had realized the number of advertisers in the digital billboard space had grown exponentially. Were they still receiving value from an oversaturated market? Was there a more strategic output to get promotional messaging to their audiences?
They concluded that they could continue to try and make the billboards work or change up their strategy entirely. Living up to their name as a marketing team willing to approach problems from new and different perspectives, they reached out to Raoust+Partners to formulate a strategy on how to elevate their marketing budget so that it worked a lot harder and smarter to reach the eyeballs of members and prospective members.
Looking at the various marketing opportunities available in Bay County and the budget parameters in place, our objective was to do something that would give them significantly "more bang for their buck." This led to a strategic proposal that shifted this budget into paid social media advertising.
We cranked it up to eleven.
The first ads we created to gauge performance, back in 2018, were carousel and video formats. As metrics indicated over time, we learned that video format for ads is, by far, the most popular for Innovations' demographic in Bay County. As numbers began both validating and clarifying our approach, we continued to focus on creating dynamic videos that almost leap out of the social media feed—with a combination of "innovative" animations and the iconic color space that has come to define the Innovations brand.
Over these last three years, Innovations has maintained their commitment to this strategy. During this timeframe, we've learned a lot about the likes and dislikes of their demographic, as we constantly monitor the data and performance of every video ad we create.
The key part of this strategy is, and will always be, about member growth with the main concentration (65% of the monthly budget) of bringing new members into the credit union. And the strategy has been remarkably successful. From 2018 to 2021, their asset size has grown 57.60%, while their outstanding loan portfolio has increased by 38.80%, as well.
Since we're talking about social media advertising, one of the main factors of committing to a sustained social media strategy is to constantly monitor three key factors: Clicks, Click-Through Rate (CTR) and Reach (Reach refers to the total number of people who have seen your ad). We're happy to share the growth they've experienced over these last three years:
143.10% increase in Click engagements
67.16% increase in CTR
32.82% increase in audience Reach
Growth is important. But having the foresight and patience to stay committed to a social media strategy is what sets Innovations apart and has helped them consistently meet their member growth objectives year after year. We at Raoust are proud to partner with them and look forward to continuing this social media strategy for many years to come. To define how we approach tackling any of our clients' business objectives, we'll proudly use the Innovations tagline to define it—and that is, "Spark Change."
---